Regular price
Sale price
$11.00 USD
Unit price
per
Sale
Sold out
・型番:P018-001
・素材:18-8ステンレス鋼(SUS304)
・寸法:φ25mm×33mm(内径の太い部分:φ15mm、内径の細い部分:φ13mm)
・重量:82g
・製造国:日本
・ステンレス無垢材削りだしの1本用ペン立てです。
・ひっくり返すと内径が変わり、異なる太さのペンに合わせたり、立てるペンの角度を変えることが出来ます。
・外周に指紋がつきにくいように加工しております。
・錆にとても強いので水回りにも置くことも可能です。穴が貫通していますのでお手入れが簡単ですが、ペン先が常時出ているタイプのペンには不向きです。
・ずっしりと程よい重さがあるので、落下に十分ご注意ください。足に落とすと体に痛みが、床に落とすと心に痛みが走ります。
・ペンの他にもペーパーナイフ、歯ブラシ、両刃カミソリ、リップスティック、耳かき、鼻毛カッター、のスタンドとして。なんでもどうぞ。
※ペン立て以外のものは付属しません。
※資源節約と費用削減のために、原則としてビニールやエアキャップによる簡易梱包にて発送させて頂きます。化粧箱等は付属しません。
※日本国外発送時は関税がかかることがあります。受取人様にてご負担をお願いいたします。
- Product No. : P018-001

- Material : 18-8 stainless steel (Alloy 304)

- Size : φ25mm×33mm (Inside diameter Max : φ15mm、Min : φ13mm)

- Weight : 82 grams

- Country of manufacture : Japan

"Chikuwa" means a kind of traditional foods in Japan. We named this from the food.

Chikuwa is a pen stand for a single pen machined from stainless steel. You can not eat "this Chikuwa".

Chikuwa has two different inside diameters. You can insert many kinds of pens, and you can incline the pens.

We machined Chikuwa with lathe mark. Thanks to that, it is hard to get fingerprints outside.

Stainless steel is resistant to rust. You can use Chikuwa in a kitchen, bathroom, and washroom. Because Chikuwa has a through hole, it is easy to wash this. But a pen whose penpoint is always uncovered is not suitable to Chikuwa.

Be careful not to drop Chikuwa on your feet and the floor. It causes injury and dent.

In addition to pens, it can also be used as a stand for paper knives, toothbrushes, double-edged razors, lipsticks, ear picks, and nose hair cutters. Anything.

* This product does not include anything except a pen stand.

* To save packaging materials and reduce costs, we will package products easily with air cushions. We do not package with a fancy box.
* Customs duties may apply when shipping outside Japan. Please bear the burden on the recipient.
Share
View full details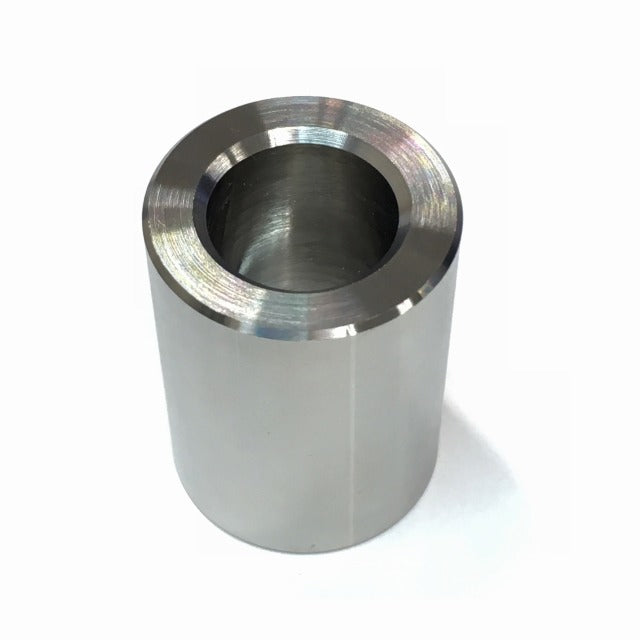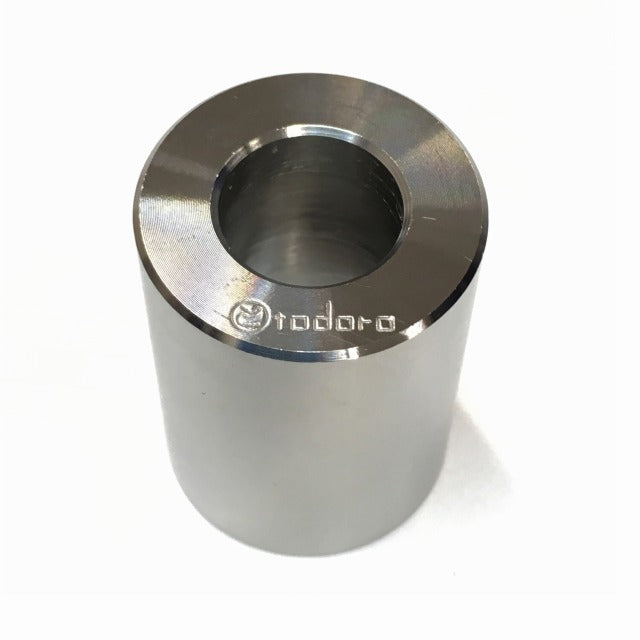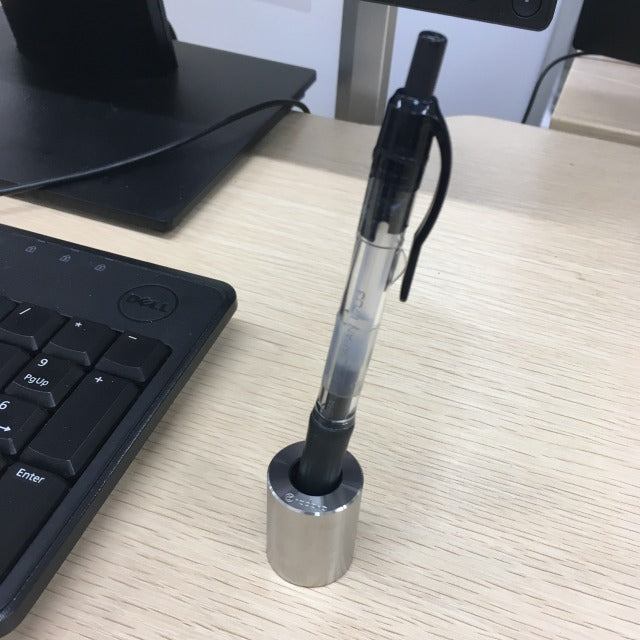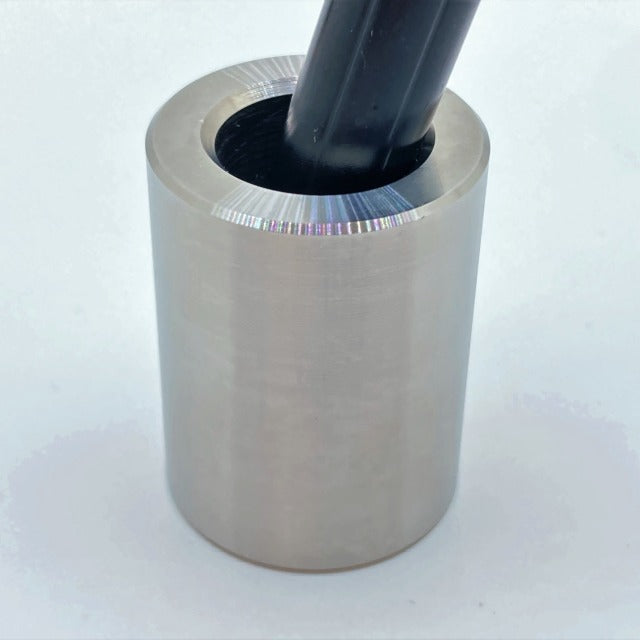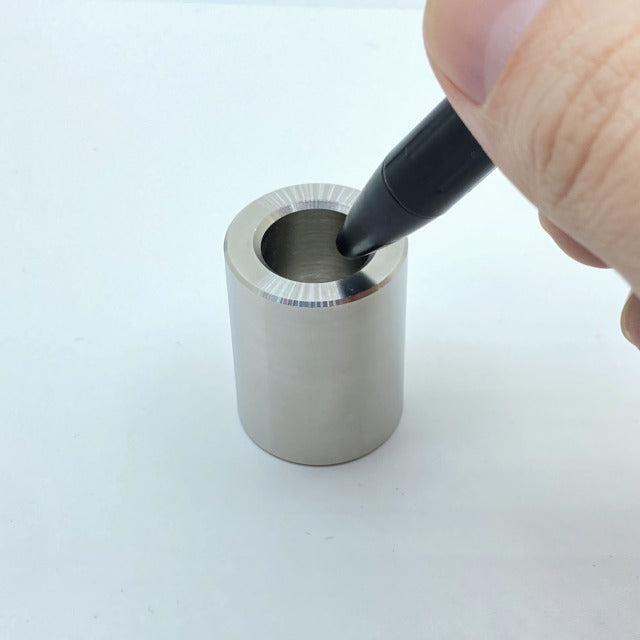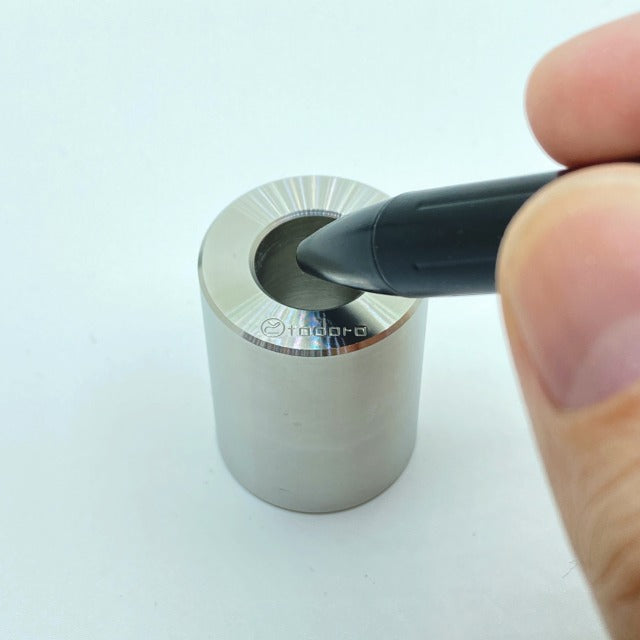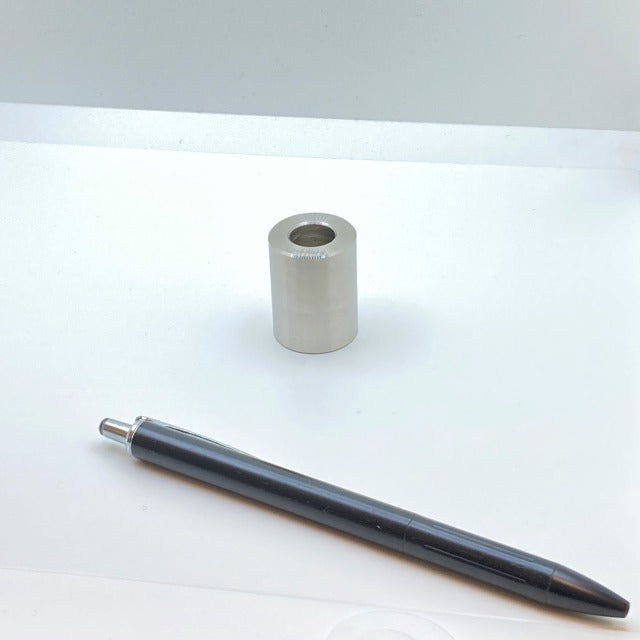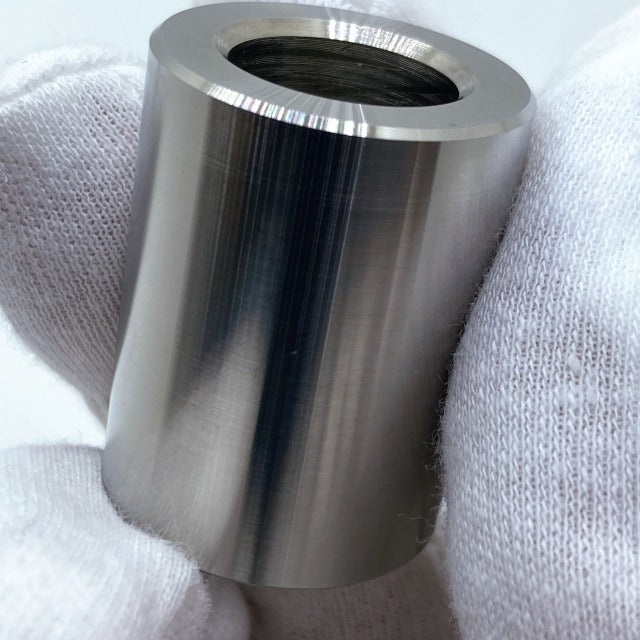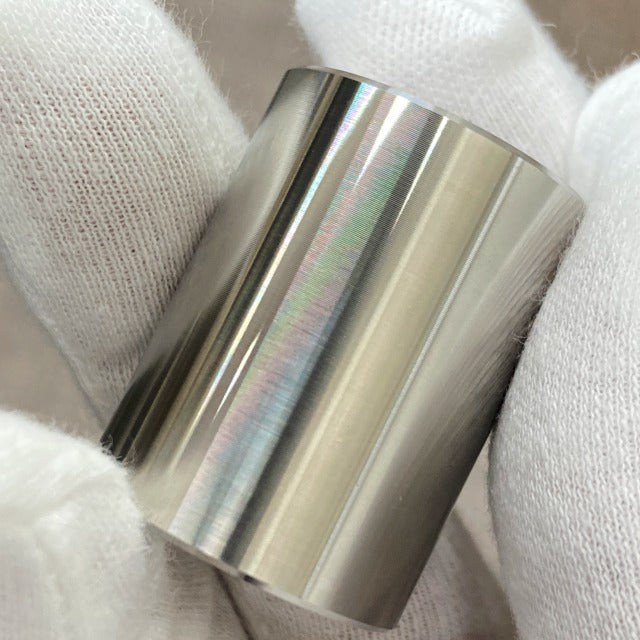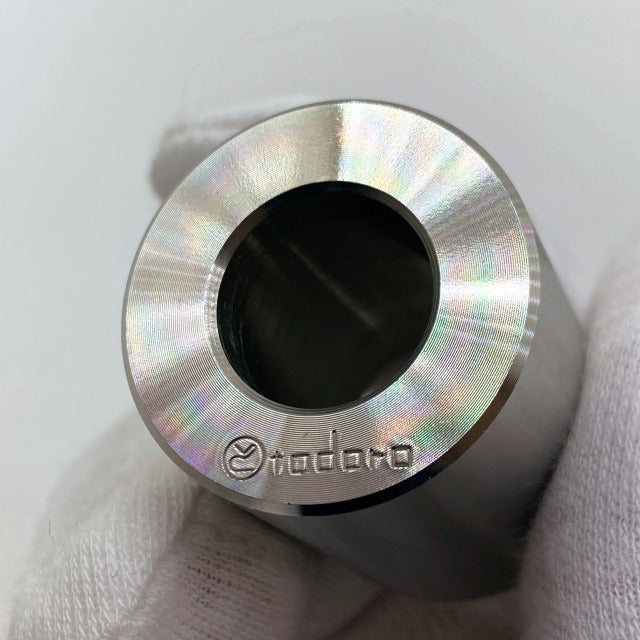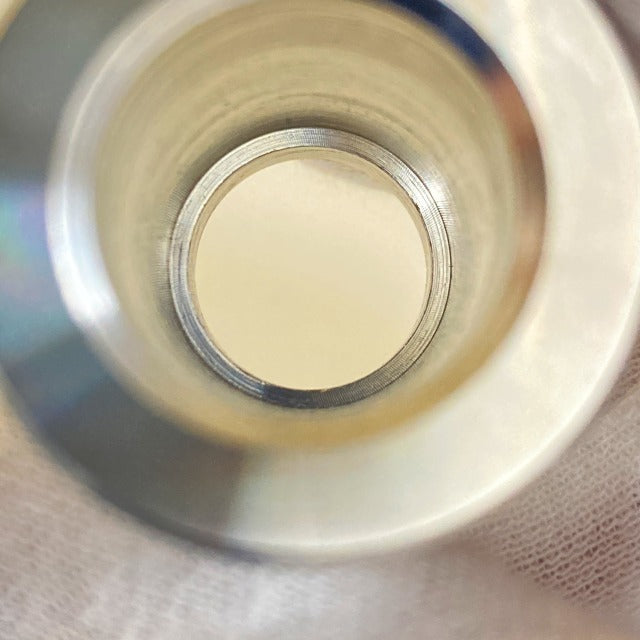 モノ好きの心をくすぐる逸品
Twitterから流れてきた投稿を拝見して、サイトに辿り着き購入しました。昔、輸入車のメカニックを齧っていた事があり、ついこういうお品には手が伸びてしまいます。私はデンタルフロスと歯間ブラシ立てにしました。他にも使いたいので追加で購入したいと思います。
ご購入とレビューをありがとうございます。輸入車のメカニックをされていたとのことで、ものづくりに携わっておられた方からご好評をいただき、とても嬉しいです。chikuwaが活躍している写真もありがとうございます。とても良い感じです!
嵩張らず安定していてとても良い感じです。シンプルな見た目もよい。
ご購入とレビューをありがとうございます!シンプルで頑丈ですので、是非長くご愛用ください。
菜箸立てにもgoodです
菜箸の置き場所にいつも困っていましたが、こちらのペン立てを見た瞬間、菜箸にも使えるかも知れないとひらめいて購入させていただきました。
期待通りに場所を取らず、ステンレスの重みで安定します。
ステンレスの輝きは高級ステンレスそのもの。実際に使ってみて益々気に入っています。
ありがとうございます。
見事な閃きと素敵な写真をありがとうございます!菜箸は少し長いと思いますので、気を付けてご使用ください。
モノ好きの心をくすぐる逸品
Twitterから流れてきた投稿を拝見して、サイトに辿り着き購入しました。昔、輸入車のメカニックを齧っていた事があり、ついこういうお品には手が伸びてしまいます。私はデンタルフロスと歯間ブラシ立てにしました。他にも使いたいので追加で購入したいと思います。
ご購入とレビューをありがとうございます。輸入車のメカニックをされていたとのことで、ものづくりに携わっておられた方からご好評をいただき、とても嬉しいです。chikuwaが活躍している写真もありがとうございます。とても良い感じです!
嵩張らず安定していてとても良い感じです。シンプルな見た目もよい。
ご購入とレビューをありがとうございます!シンプルで頑丈ですので、是非長くご愛用ください。
菜箸立てにもgoodです
菜箸の置き場所にいつも困っていましたが、こちらのペン立てを見た瞬間、菜箸にも使えるかも知れないとひらめいて購入させていただきました。
期待通りに場所を取らず、ステンレスの重みで安定します。
ステンレスの輝きは高級ステンレスそのもの。実際に使ってみて益々気に入っています。
ありがとうございます。
見事な閃きと素敵な写真をありがとうございます!菜箸は少し長いと思いますので、気を付けてご使用ください。