Regular price
Sale price
$5.00 USD
Unit price
per
Sale
Sold out
・型番:P002-001 ※アウトレット品
・素材:18-8ステンレス鋼(SUS304)
・寸法:幅22mm×長さ36mm×高さ14mm
・重量:7g
・製造国:日本
※本品はアウトレット品につき、正規品として販売が難しい傷などが商品に残っています。予めご了承をお願いいたします。
※掲載の写真には一部正規品の写真を使用しています。
・ステンレス製の箸置きです。
・白ねぎの首のところのような形になったことと、万能ねぎと呼ばれる青ねぎのようにどんな料理にも合うよう想いを込めて、「ねぎ」という名前になりました。
・重ねられます
全体が谷型の形状をしているため、上に重ねてもずれ落ちることなく安定します。かさばらずに保管ができます。
・簡単に洗えます
錆びに強く、そのままでも衛生的なステンレスを、さらに電解研磨という電気の力で表面を研磨することで表面の凹凸をなくし、洗浄時にわずかな汚れも除去できます。
・お箸を優しく受け止めますお箸を角(カド)ではなく、板の部分で受け止めます。わずかに斜めの角度がついて
おり、お箸が箸置きの外に転げ落ちないようになっています。
※箸置き以外のものは付属しません。
※製作時の作業のばらつきにより、板を曲げた時に発生する痕や、製品を磨いた時に発生する痕が残っている場合があります。
※資源節約と費用削減のために、原則としてビニールやエアキャップによる簡易梱包にて発送させて頂きます。化粧箱等は付属しません。
※登録意匠第1659742号
※日本国外発送時は関税がかかることがあります。受取人様にてご負担をお願いいたします。
- Product No. : P002-001 *Outlet product
- Material : 18-8 stainless steel (Alloy 304)

- Size : W22mm×L36mm×H14mm

- Weight : 7 grams

- Country of manufacture : Japan
*This product is an outlet product, so there are scratches on the product that make it difficult to sell as a genuine product. Thank you for your understanding.
*Some of the photos on this page are of genuine products.
- This is a stainless steel chopstick rest.
- Negi (green onion, white green onion) is so popular in Japan. In particular, green onion is called "universal green onion" and it is used in and goes well with a variety of dishes. We named it "Negi" because of its shape like the neck of a white green onion and our wish that it would go well with any dish like a green onion.
- Stackable.
The overall shape is a little valley-shaped, so they can be stacked on top of each other and remain stable without shifting. They can be stored without being bulky.
- Easy to wash.
The surface of stainless steel, which is rust-resistant and hygienic as it is, is further polished by electropolishing, which eliminates surface irregularities and removes even the slightest dirt during cleaning.
- Gently accepts chopsticks.
The chopsticks are gently held in place not by the corners, but by the board. The chopstick rest has a slight slant to prevent chopsticks from rolling off. 
* This product does not include anything except a chopstick rest.
* Due to variations in production work, there may be marks left when the plate is bent or when the product is polished.
* To save packaging materials and reduce costs, we will package products easily with air cushions. We do not package with a fancy box.
* Copyright in registered designs in Japan : No.1659742
* Customs duties may apply when shipping outside Japan. Please bear the burden on the recipient.
タップで共有 Tap to share
View full details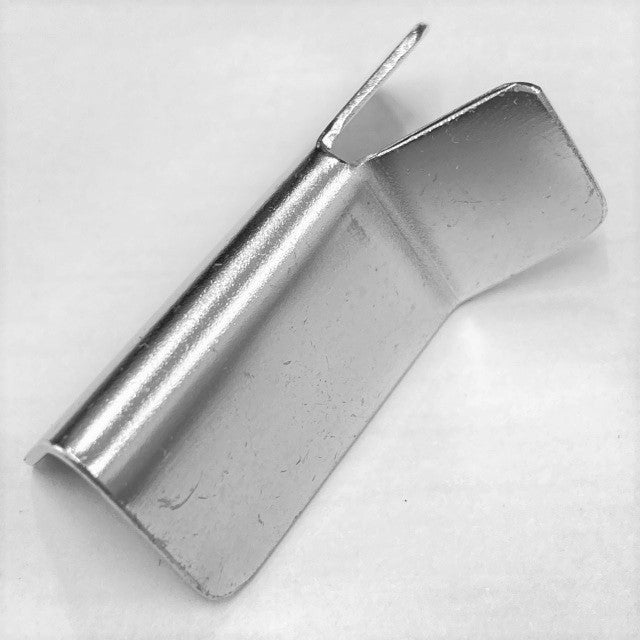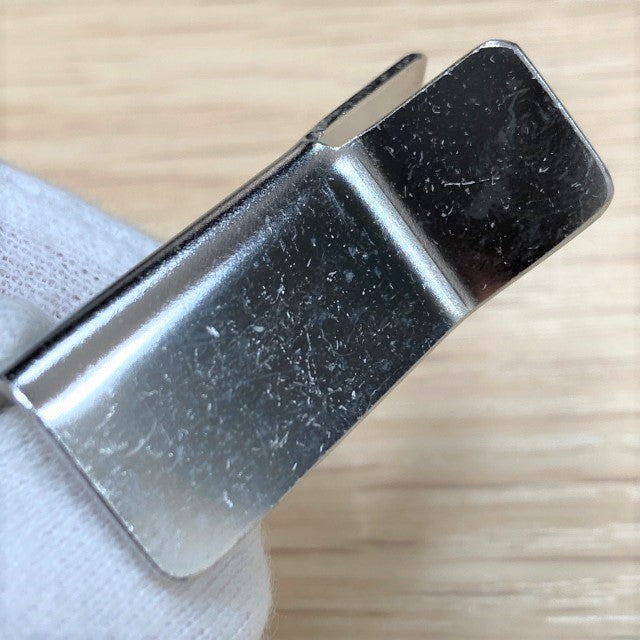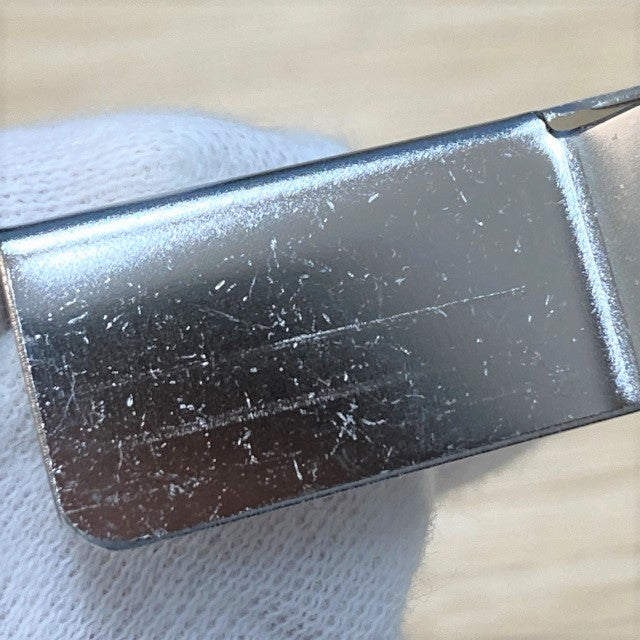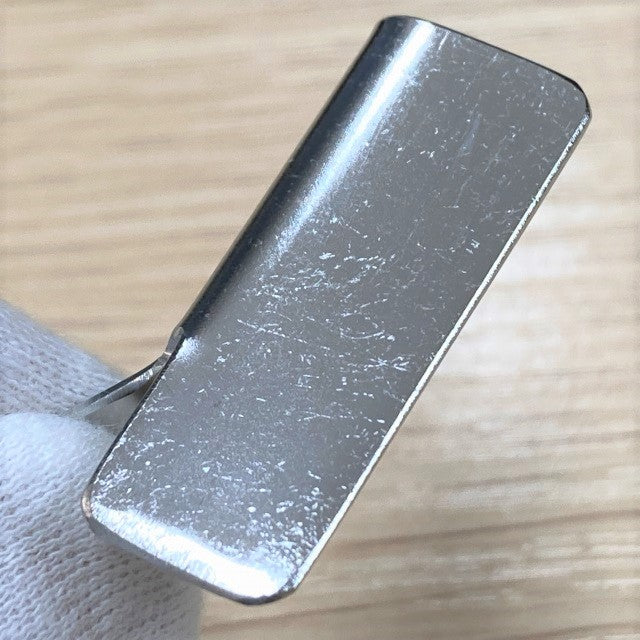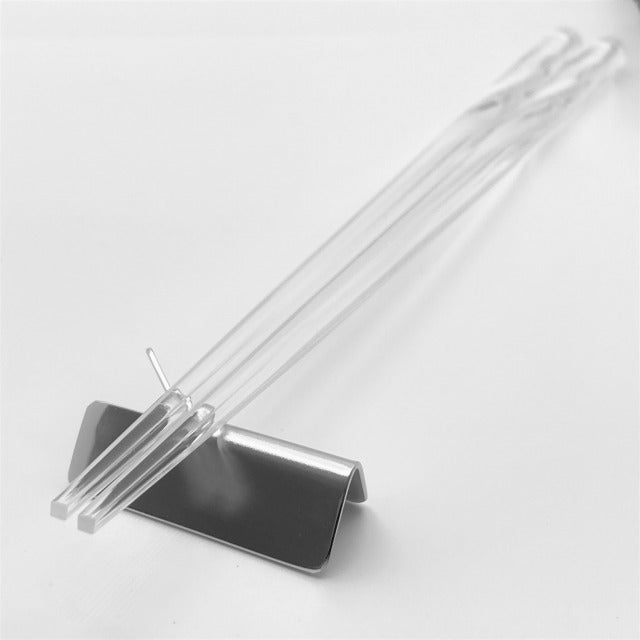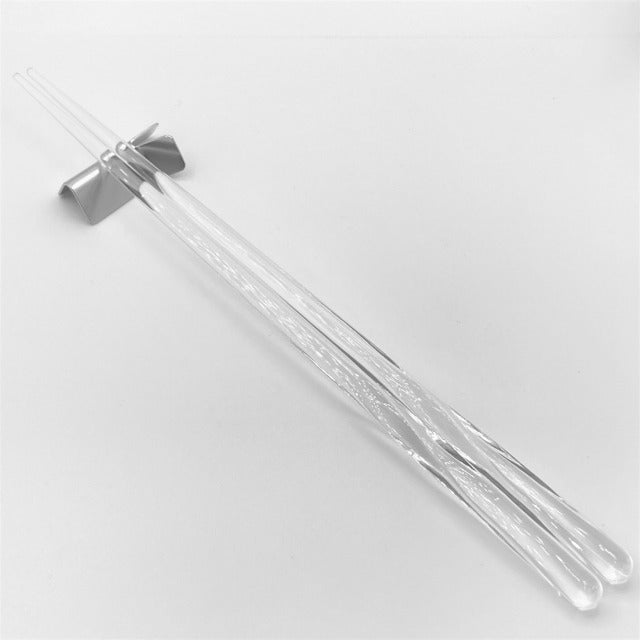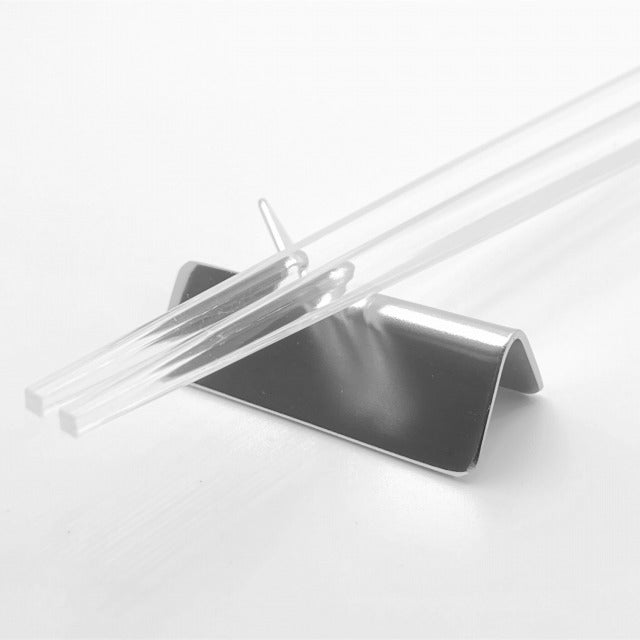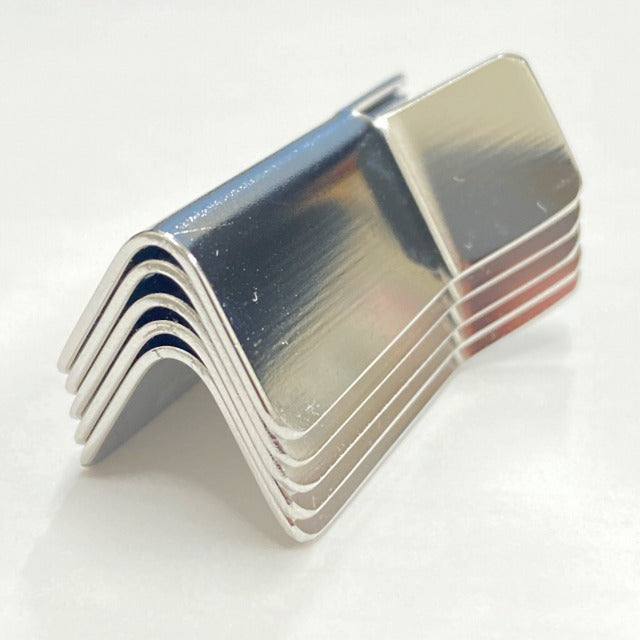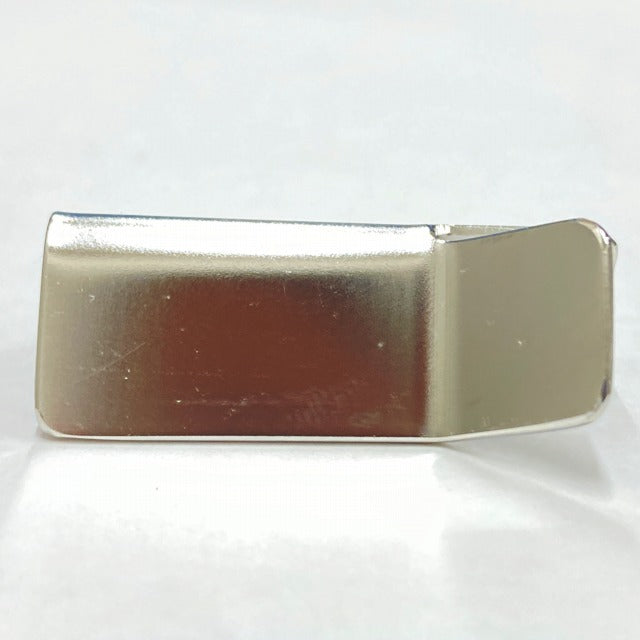 Twitterのnegiプレゼントキャンペーンへのご応募ありがとうございました。レビューもありがとうございます。頑丈ですので長持ちすると思います。是非末永くご愛用ください。
これを通常品としてもいいのでは?
プレゼント+2つ購入させて頂きました。
確かに微細な傷はありますが、余程の注意を払わない限り手扱いや洗ったりすれば傷は付きます。
個人的にはこの程度の傷は全く問題無いので、「微細な傷がある場合がありますがご容赦ください」と但し書きをつけて普通に販売してもいいように思います。
日々使わせていただきます
Twitterのnegiプレゼントキャンペーンへのご応募ありがとうございました。また、追加でご購入頂きまして、貴重なご意見までありがとうございます。商品開発の参考にさせて頂きます。是非ご愛用ください。
Twitterのnegiプレゼントキャンペーンへのご応募ありがとうございました。レビューもありがとうございます。場所を選ばずご活用頂けますと幸いです。是非ご愛用ください。
たくさん重ねられて便利
Twitterのプレゼント+4つを購入しました。
写真のように重ねられます。
この程度の傷であれば全く気になりません。
かみさんに相談せずに買いましたが、機能的かつ可愛いので怒られず、むしろ喜ばれました。
小さいので食器を洗うときに排水口に流れていかないよう注意が必要かなと思います。
Twitterのnegiプレゼントキャンペーンへのご応募ありがとうございました。また、追加でのご購入ありがとうございます。奥様にもご好評だったとのこと、大変嬉しくレビューを拝見しました。確かに小さいですのでくれぐれも排水口にはお気を付けください。
全く問題ない仕上がりです。
何度か使えばわからない小さな傷が確かにありますが こだわりのある人だけにわかる程度です。もし不要になれば金属リサイクル可能です。たぶん半永久的に使えると思います。
Twitterのnegiプレゼントキャンペーンへのご応募ありがとうございました。また、ご意見を頂きましてありがとうございます。おっしゃる通りステンレスそのままの素材ですので、リサイクルも容易です。是非末永くご愛用ください。
Twitterのnegiプレゼントキャンペーンへのご応募ありがとうございました。レビューもありがとうございます。頑丈ですので長持ちすると思います。是非末永くご愛用ください。
これを通常品としてもいいのでは?
プレゼント+2つ購入させて頂きました。
確かに微細な傷はありますが、余程の注意を払わない限り手扱いや洗ったりすれば傷は付きます。
個人的にはこの程度の傷は全く問題無いので、「微細な傷がある場合がありますがご容赦ください」と但し書きをつけて普通に販売してもいいように思います。
日々使わせていただきます
Twitterのnegiプレゼントキャンペーンへのご応募ありがとうございました。また、追加でご購入頂きまして、貴重なご意見までありがとうございます。商品開発の参考にさせて頂きます。是非ご愛用ください。
Twitterのnegiプレゼントキャンペーンへのご応募ありがとうございました。レビューもありがとうございます。場所を選ばずご活用頂けますと幸いです。是非ご愛用ください。
たくさん重ねられて便利
Twitterのプレゼント+4つを購入しました。
写真のように重ねられます。
この程度の傷であれば全く気になりません。
かみさんに相談せずに買いましたが、機能的かつ可愛いので怒られず、むしろ喜ばれました。
小さいので食器を洗うときに排水口に流れていかないよう注意が必要かなと思います。
Twitterのnegiプレゼントキャンペーンへのご応募ありがとうございました。また、追加でのご購入ありがとうございます。奥様にもご好評だったとのこと、大変嬉しくレビューを拝見しました。確かに小さいですのでくれぐれも排水口にはお気を付けください。
全く問題ない仕上がりです。
何度か使えばわからない小さな傷が確かにありますが こだわりのある人だけにわかる程度です。もし不要になれば金属リサイクル可能です。たぶん半永久的に使えると思います。
Twitterのnegiプレゼントキャンペーンへのご応募ありがとうございました。また、ご意見を頂きましてありがとうございます。おっしゃる通りステンレスそのままの素材ですので、リサイクルも容易です。是非末永くご愛用ください。